One Way Heroics Plus (original: 片道勇者Plus, Katamichi Brave Plus or katamichi yuusha plus)  is a DLC expansion for One Way Heroics by SmokingWOLF. The DLC was officially released in Japan on April 6, 2015, and an English-language localization was released on April 23, 2015 on the Playism store. It was released on Steam on August 17, 2015 as a DLC. It is planned to be released on the Nintendo Switch June 18, 2020.
New Game Features
Edit
Castle: By collecting Dimensional Golden Coins , the player can add rooms to the starting Castle, which can be used to store new NPCs to perform a variety of functions.
Three new character classes:

Force Knight: A character that combines the strength of a Knight and the intellect and versatility of a Force User.
Ninja: A character with high agility and powerful attack abilities that use up their Life Points.
Tourist: A seemingly pathetic class that comes armed with a camera and a travel journal. But if you manage to complete the journal...?

New special terrain type: Dimensional Passageway
Shortcuts: Frequently-used items and skills can be assigned to numeric hotkeys for easy access.
Improved UI
Many new skills, items Force powers, NPCs, etc.
Early Access

Edit
A playable demo was shown at BitSummit in Kyoto, including a playable Ninja class. Details about the game are currently unknown, but the most current details appear to be posted (in Japanese) on the developer's blog which mentions the possibility of a DLC Steam release. The developer has posted some photos of the Ninja class and BitSummit event on his Twitter account. Hero Points will be used to make the starter castle larger and hold more NPCs.    
On October 25, 2014, early access got released only available in Japanese.
Wiki Note: Current news on the DLC is being posted here.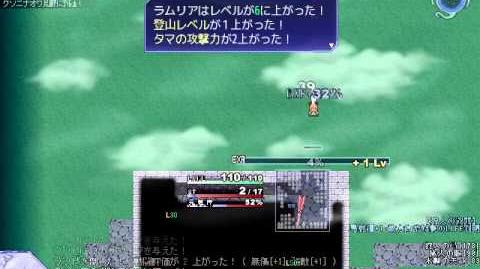 One Way Heroics Plus was originally named One Way Heroics +. 
Ninja Class (JP)
BitSummit Event (JP)
Japanese blog post with a comprehensive list of OWH+ additions (JP)
Community content is available under
CC-BY-SA
unless otherwise noted.